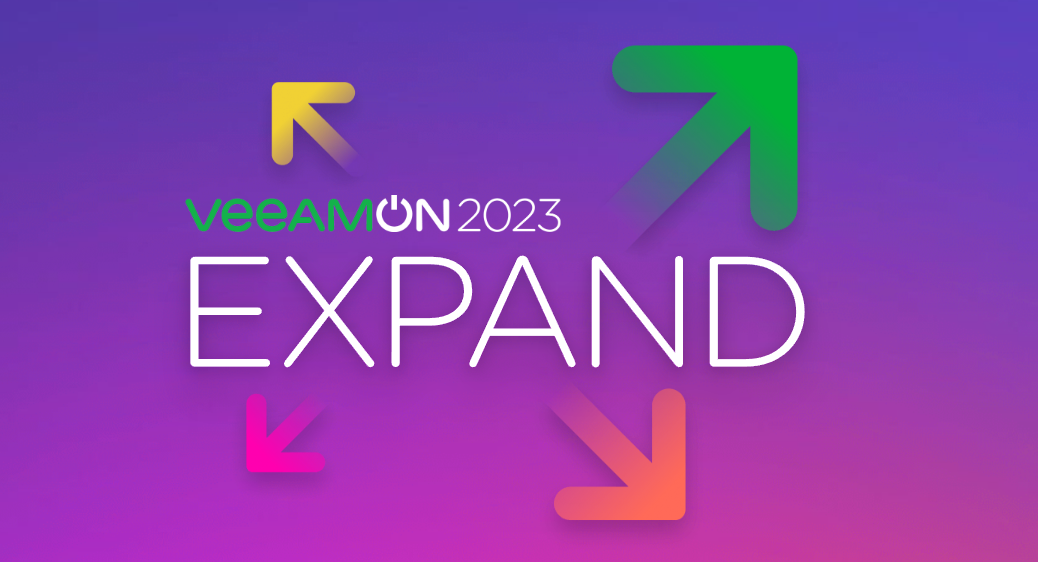 Top session du VeeamOn 2023 !
Top session du VeeamOn 2023 !
Bonjour à tous,
Le VeeamOn 2023 a eu lieu à Miami il y a peu et parmi plus de 70 sessions, je vous ai fait un TOP afin de vous faciliter la vie 😁.
Vidéo en anglais !
⚠⚠ inscrivez-vous avant de cliquer sur les liens ci-dessous ⚠⚠ 
TOP 1 : Veeam Backup & Replication v12 Hidden Features
The new backup chain metadata format, Block clone awareness for ReFS/XFS/object storage, Enhancements for Hardened Repositories, And more!
TOP 2 : Discover the World of Microsoft 365 Backup Services with Veeam Service Provider Console
Complete job management: customers, resellers and the service provider can create new or edit existing Microsoft 365 backup jobs, Enhanced Self-service restore, Easy onboarding capabilities for customers and resellers, Proactive monitoring, and SLA based reporting of the Microsoft 365 backup infrastructure with Veeam ONE integration, And much more!
TOP 3 : Ransomware Recovery Unplugged
Ransomware attacks need to be viewed under the same category as power outages and natural disasters. If detection and prevention mechanisms fail to stop ransomware in its tracks, a speedy recovery is critical.
TOP 4 : Veeam ONE: Provide Multi-tenant Monitoring as a Service to Your Customers
Veeam ONE multitenancy why (or why not)?, What are the most useful and easy-to-showcase reports? When to use reports from Veeam ONE, Veeam Service Provider Console and Veeam Cloud Connect
TOP 5 : The Top 10 Security Best Practices from Veeam
Deploying your first hardened repository with immutability and how to lock it down securely, Multi-Factor Authentication for your Backup & Replication console and your backup server, Feature to enable a « Secure by design » approach – build the fence then put something inside
TOP 6 : Veeam Repository Sizing & Best Practices
Attend this repository deep dive session where you'll hear from two of Veeam's Field Solutions Architects, sharing their experience working with Veeam customers on storage considerations and topologies. They'll cover end-to-end sizing best practices for repository constructs, including Scale-out Backup Repositories, Hardened Repositories and more.
TOP 7 : Veeam Proxy Sizing & Best Practices
Veeam Backup Proxies are a critical part of any deployment, ensuring deduplication, compression, encryption and more don't disrupt other critical backup functions. Optimizing your proxies is especially critical for users backing up NAS, VM backups, file backups, or leveraging Continuous Data Protection (CDP).
TOP 8 : 7 Common Misconfigurations for Veeam Backup for Microsoft 365
Tim Smith will show how you can avoid common misconfigurations in both Microsoft 365 and Veeam Backup for Microsoft 365